John G. Perren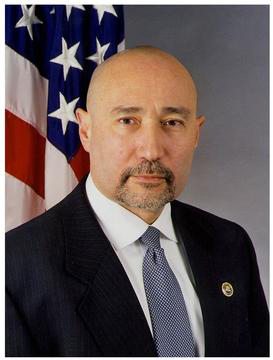 John G. Perren
Former Assistant Director of the WMD Directorate, FBI; Faculty member, Homeland Security Program
---
Contact:
Mr. Perren is a highly accomplished professional with a 44-year career involving extensive operational experience in investigating, managing, and advising complex law enforcement and sensitive national security matters.  Mr. Perren served as the Assistant Director for the FBI's Weapons of Mass Destruction Directorate, where he led the USG law enforcement and domestic intelligence efforts to prevent and neutralize WMD threats against the US homeland and interests abroad.
Prior to this, Mr. Perren held the position of Deputy Assistant Director, Criminal Investigation Division. He was responsible for leading the violent crime, criminal enterprise, special operations, and crimes against children programs.  Mr. Perren also led the Southwest Border Initiative for the FBI and participated on the Joint Inter-Agency Task Force. Mr. Perren was also the FBI's Special Agent in Charge of the FBI's Counterterrorism Program with the responsibility to prevent and respond to all terrorism and weapon of mass destruction incidents in the National Capitol Region. Mr. Perren was also in charge of the FBI's rapid deployment teams for the Middle East.  He led the Joint Terrorism Task Force (JTTF) comprised of 34 local, state, and federal agencies, and one of three FBI-wide Weapons of Mass Destruction (WMD) squads.  He was the designated FBI On-Scene-Commander for a WMD incident or attack and responsible for the FBI's initial response, evaluation, and diagnostic assessment of a WMD device.
Prior to his appointment to the FBI, Mr. Perren was 14-year member of the Metropolitan Police Department in Washington, D.C., working as a patrol officer, plain clothes officer, undercover officer, and detective.  Mr. Perren investigated violent crimes and served as an undercover officer on the Narcotic Task Force before being detailed to the Drug Enforcement Administration on a long-term undercover assignment.  He was promoted to the rank of Detective, investigating armed robberies, extortions, kidnappings, and assault with intent to kill cases.
Upon retirement from the FBI, Mr. Perren served as a consultant to a non-profit organization for the School Shield Program and Law Enforcement Division. The program is designed to better equip law enforcement, security personnel, and school systems to protect their schools and communities from potential threats and vulnerabilities, either man-made, accidental, or naturally occurring.
Mr. Perren is currently Senior Advisor for Global Policing at the International Association of Chiefs of Police (IACP). The IACP is the world's largest and most influential professional association for police leaders. With more than 31,000 members in over 165 countries, the IACP is a recognized leader in global policing. The IACP has been serving communities worldwide by speaking out on the behalf of law enforcement and advancing leadership and professionalism in policing worldwide.
Mr. Perren has been an adjunct professor at The George Washington University, College of Professional Studies Master's Program in Homeland Security for the past 12 years. He teaches intelligence/strategic analysis and emergency management /crisis communication. 
---
Law enforcement
National security
Emergency Management and Crisis Communication
Intelligence and Strategic Analysis
Bachelor's degree in Criminology, American University
Master's degree in Criminology with a leadership emphasis in Weapons of Mass Destruction (WMD), Indiana University of Pennsylvania