David Marshall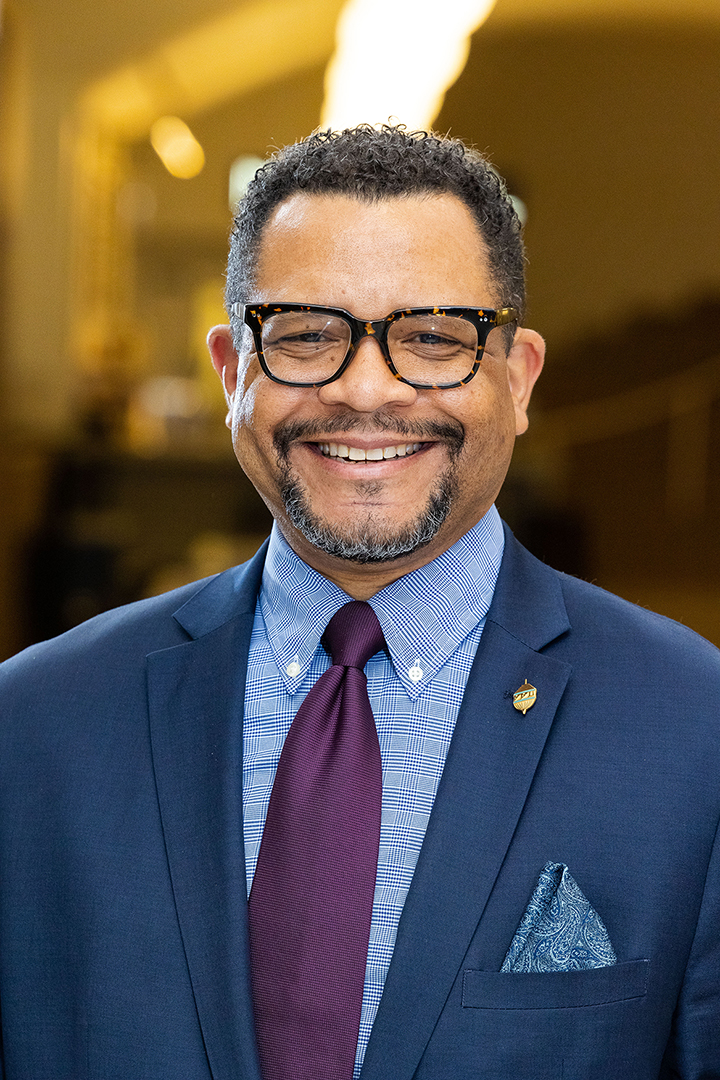 David Marshall
Associate Dean of Strategic Partnerships and Executive Education
---
Contact:
805 21st Street, NW, Suite 301
Washington, DC 20052
David Marshall, Jr. is the Associate Dean of Strategic Partnerships and Executive Education at The George Washington University's College of Professional Studies (CPS). He works with the dean to design and implement a comprehensive partnership-engagement strategy to create long-term relationships that create value for our partners, generate enrollment for the college, and foster the career advancement of our students and alumni.
Prior to coming to CPS, Mr. Marshall served as Chief Membership Engagement and Diversity Equity and Inclusion Officer at the Network of Schools of Public Policy, Affairs, and Administration (NASPAA). At NASPAA he was charged with building productive relationships with deans, directors, and faculty members of the over 320 public policy  and public administration programs in the United States and overseas to ensure excellence in public service education and training and to promote the ideal of public service careers.
Additionally, Mr. Marshall engaged with professional staff at NASPAA member schools including directors of admissions, career placement, and marketing/communications and paired them with NASPAA's initiatives and professional development opportunities. He facilitated the implementation of NASPAA's Diversity, Equity, and Inclusion Plan, which included DEI training for staff and Executive Council members. He improved participation from all of NASPAA's schools, but especially selective schools, small schools, Historically Black Colleges and Universities (HBCUs), and Hispanic Serving Institutions (HSIs). David helped to create a new NASPAA initiative called NASPAA PhD Pathways, which seeks to encourage and support students of color and those from underrepresented backgrounds to seek doctorate degrees in public affairs/policy/administration and become professors. Finally, Mr. Marshall managed the operations of the Pi Alpha Alpha honor society, which has over 180 chapters in the United States, Guam, and Egypt.
Before working at NASPAA, Mr. Marshall worked as a management consultant at two global management consulting firms, Booz Allen Hamilton and ICF International. At ICF he worked on a contract with the U.S. Department of Housing and Urban Development to ensure local housing authorities were in compliance with federal rules and guidelines. At Booz Allen Hamilton he consulted with the Department of Defense and the Department of Veterans Affairs to develop solutions for creating 21st-century health care and benefits delivery systems for military service members and veterans.
In 2011, Mr. Marshall served as an Exhibition Facilitator at the Smithsonian National Museum of Natural History's temporary exhibit "RACE: Are We So Different?" Sponsored by the Ford Foundation, the National Science Foundation, and the American Anthropological Association, this was the first national exhibition to tell the stories of race from the biological, cultural, and historical points of view. Mr. Marshall worked with the Smithsonian's Office of Education and Outreach to facilitate conversations with museum staff and visitors about the exhibition's interactive elements and encouraged dialogue and reflection. He also worked with their public affairs office to correspond with local and national media outlets about the exhibit and tracked media coverage.
Mr. Marshall also worked with 3M Company in their public affairs department for almost seven years. At 3M, he lobbied on Capitol Hill and managed the 3M Political Action Committee. Mr. Marshall managed a political contributions budget of over $400,000 and successfully administered the distribution of those funds in political campaigns at federal and state levels.
Early in his career before graduate school, Mr. Marshall served as an Admission Officer and Coordinator of Minority Student Recruitment at Princeton University, where he helped to increase minority student enrollment by over 30% in three years, reversing a downward trend.
---
Certificate in Diversity and Inclusion, Cornell University
M.P.A., LBJ School of Public Affairs, University of Texas at Austin
M.A. in Advertising, Moody College of Communication, University of Texas at Austin
B.A. in Public and International Affairs, Princeton University