Greg Morgan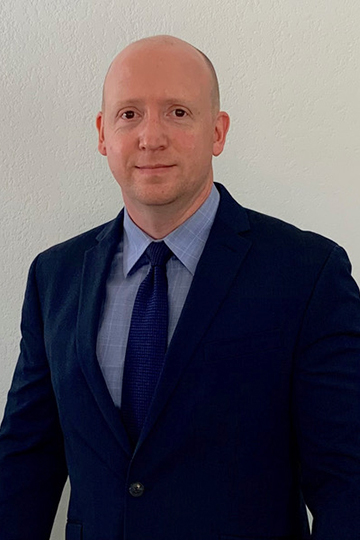 Greg Morgan
Lieutenant, Los Angeles Police Department (LAPD)
---
Contact:
Greg Morgan has been a part of the Homeland Security program since 2013 and proudly serves as an adjunct faculty member while working full-time in law enforcement. Greg is currently a Lieutenant within the Los Angeles Police Department's Counter-Terrorism and Special Operations Bureau. Throughout his career, Greg has worked a variety of assignments including patrol, investigations, gang enforcement and other specialized units.  
As a Sergeant, Greg served as the Officer-in-Charge of a Gang Enforcement Detail for three years. He also worked as a Detective and Detective Supervisor, responsible for managing complex investigations and crime scenes. Upon promoting to Lieutenant in 2019, Greg was assigned to Hollywood where he oversaw patrol operations as a Watch Commander in one of the most densely populated and visited destinations in the country. While at Hollywood, he was selected to serve as the Officer-in-Charge of a Gang Impact Team comprised of Narcotics Enforcement, Gang Enforcement and Gang Detectives. Greg remained in this position until the Fall of 2021, when he was selected to his current assignment.
His role as an academic practitioner with an investigative background affords him a unique perspective on the balance between security and civil liberties. Furthermore, Greg's exposure to criminal street gangs and other threat groups has a direct nexus to the globalization of 21st century security threats. Collectively, this experience and insight serves as the foundation for his work in PSHS 6241 & 6242. Greg has also taught extensively at the undergraduate and graduate levels, in the areas of terrorism, criminology, victimology and leadership.
---
Homeland Security
Law Enforcement
Criminal Justice
Criminal Street Gangs
Organizational Leadership
PSHS 6241 – Globalization of Threats & International Security
PSHS 6242 – Security & Civil Liberties
B.A. in Political Science, The University of Chicago 
M.P.S. in Homeland Security, The George Washington University
Professional Certificate in Risk Management, Stanford University

Certificate in Leadership Principles, Harvard Business School