Liesl Riddle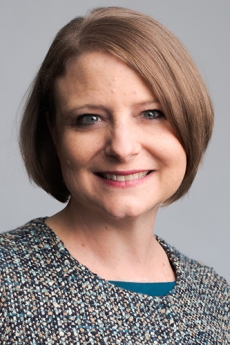 Liesl Riddle
Dean, College of Professional Studies; Associate Professor of International Business and International Affairs, School of Business
---
Contact:
805 21st Street, NW, Suite 301
Washington, D.C. 20052
Liesl Riddle, Ph.D., is the dean of George Washington University's College of Professional Studies (CPS) and an associate professor of international business and international affairs. As dean of CPS, she oversees bachelor's completion, master's and executive programs designed to empower students to make an impact in specific industries. She also leads several innovative schools and centers, including the Graduate School of Political Management, the Center for Excellence in Public Leadership and the Cyber Academy. Dr. Riddle also serves as a member of the Penn West Equity & Innovation District Advisory Committee, developing linkages between the College and greater University with this upcoming engine of growth in the D.C. economy.
Before coming to CPS, Dr. Riddle served as vice dean for strategy in the GW School of Business (GWSB). She developed and established key partnerships to support GWSB's five-year strategic plan in that role. She also served as GWSB's associate dean for graduate programs, launching the school's now top-ranked online MBA in 2013 and developing an in-house instructional design team and studio that helped launch several additional GWSB online degrees and graduate certificates. In 2018, Dr. Riddle spearheaded a comprehensive reimagination of GWSB's graduate programs, creating a stackable system of over 20 graduate certificates into the school's MBA and specialized master's degrees portfolio.
With the faculty, Dr. Riddle launched three new master's degrees (including a first-of-its-kind M.S. in Interdisciplinary Studies), five STEM master's degree formats, and 32 bachelor's + master's degree programs. These efforts catalyzed GWSB's double-digit growth in graduate applications, enrollments and rankings (for Global MBA and Online MBA) between 2018-2021. 
As a scholar, Dr. Riddle has published numerous books and articles in top academic journals examining diasporas' roles in economic development, international entrepreneurship and trade and investment promotion. Dr. Riddle conducts action research on developing diaspora investment ecosystems as a consultant along with international organizations and government agencies, including the United Nations Development Programme, the World Bank, the U.S. Agency for International Development and the International Organization for Migration, as well as several national governments and private-sector organizations.
She has received numerous teaching awards, including the prestigious university George Washington Award and the GW School of Business Teaching Excellence Award.
---
Entrepreneurial Ecosystems
Diaspora Engagement & Investment
Migration & Entrepreneurship
Social Impact Investment
Investment and Trade Promotion
Ph.D. in sociology, University of Texas at Austin
M.B.A. in marketing/international business, University of Texas at Austin
M.A. in Middle Eastern studies, University of Texas at Austin
B.A. in Middle Eastern studies, University of Texas at Austin